CSG's MDM team has mastered multiple platforms to ensure you are utilizing the perfect device security solution for your application.
---
CSG's MDM team has mastered multiple platforms to ensure you are utilizing the perfect device security solution for your application.
MOBILE DEVICE MANAGEMENT made simple
Our experts facilitate in configuring, educating, and enrolling devices in your MDM solution, so that you can focus on your operations.
Plus, comprehensive reporting and analytics capabilities give you insights into device activity, so you can identify and address any potential security risks before they become a problem.
FULL-SERVICE MDM SUPPORT
Implementing MDM solutions is our specialty, so you don't have to worry about setting up or maintaining unfamiliar systems. We assist with configuring of your new MDM from start to finish, including product demonstrations before you try—and live customer service long after you buy.
LIVE ADMIN PORTAL WALKTHROUGH
If you're like most professionals, you don't have time to learn everything about your new mobile security system. That's why our experts provide live walkthroughs of the Admin Portal so you can see how everything works, whether you're deploying Ivanti MobileIron, Samsung Knox Manage, IBM Maas360 and Verizon MDM.
We'll show you how to manage devices, configure security settings, and report on device activity. After the walkthrough, we won't leave you hanging—you'll get curated reference documentation to help you along the way, and our live customer support reps are available by phone if you need a helping hand.
CSG IS YOUR MOBILE SECURITY PARTNER

We believe that mobile device management is essential to business success, and we're dedicated to providing the best possible solutions to our clients. That's why CSG is your go-to partner for all your mobile security needs. No matter what level of service your company needs to be secure, our team of experts can help. No organization is too small or too big for us to serve—every new partner is a new opportunity to show why CSG is the most trusted name in mobile security.

POLICY REVIEW & ERROR PROTECTION
Even the best security policy can't protect you if it's not being followed. That's why we offer optional policy review and error protection services to make sure your employees are following your rules.
COMPLIANCE
Keeping your data secure is one thing, but making sure it's compliant with industry regulations is another challenge entirely. CSG's information security experts can help you meet compliance requirements for a variety of regulatory frameworks, including HIPAA, PCI DSS, and FFIEC. We'll work with you to understand the specific regulations that apply to your organization, and we'll create a comprehensive security policy that meets or exceeds those requirements. And we'll help you stay compliant long after your initial deployment. We offer ongoing policy review and compliance services to make sure you're always in compliance with the latest regulations.
SECURE INTEGRATION OF 3RD PARTY APPS made simple
We offer a wide range of integrations for popular apps and services, including:
Microsoft Exchange
Microsoft Office 365
Salesforce CRM
& Mobile Threat Defense Solutions such as:
Lookout for work
Wandera
Asavie Moda
Zimperium
SAMSUNG KNOX
Samsung Knox Manage Manage provides businesses with a comprehensive, user-friendly mobile device management solution.
Knox Manage is the market leader in Android security enhancements (SE for Android) and offers a wide range of features to make devices safer, including features like secure boot and certificate management.
VERIZON MDM
Verizon MDM is best for small to medium-sized businesses who want to ensure their information remains protected while employees use the internet or mobile devices. And as one of only five Verizon Elite partners nationwide, CSG is uniquely positioned to help you deploy and manage your Verizon MDM solution.
MobileIron
MobileIron is a leading provider of mobile device management software. Their products are used by millions of people in organizations all over the world, and they offer a wide range of features that make mobile device management easy and convenient. MobileIron is a good solution for businesses that need to manage a large number of devices or want to take advantage of cloud-based features. Their products are reliable and easy to use, making them a good choice for businesses of all sizes. Its interface and reporting features are easy to use, even for people who are not familiar with mobile device management.
IBM MaaS360
MaaS360 is a comprehensive mobile device management solution offered by IBM. It offers a wide range of features including support for any operating system, including iOS, Android, and Windows. MaaS360 is a good choice for businesses that want to manage devices across multiple platforms or need application management or data security features. IBM's cloud infrastructure is one of the most reliable and secure in the world, and MaaS360 integrates well with other IBM products.
MORE ACTIVATIONS, FEWER COSTS
UPGRADE DEVICES DEPLOYED IN THE FIELD
CSG's supported EMM solutions offer several features to help you keep track of your devices, including GPS tracking, remote wipe, and asset tracking.
Have access to device location
MDMs will ping devices periodically for their approximate location, predicated the device is powered on and connected to a network.
MDMs help administrators locate devices that are lost by manually requesting the device location or enabling security features like "Lost mode" on any supervised iOS device from one central console.
ALERTS & NOTIFICATIONS
One of the benefits of mobilizing your workforce is gaining real-time insights into activity across your organization. Mobile device management solutions can provide you with powerful reporting and analytics capabilities, insight of usage with content management tools, and even notify you when apps are installed or removed so you can see what's happening on your devices at any time.
On the other hand, not every manager needs to approve every mobile app installation—you can customize your alerts to only include specific events that are important to you. This way, you can focus on the most critical issues.
MDM and MTD (Mobile Threat Defense) we support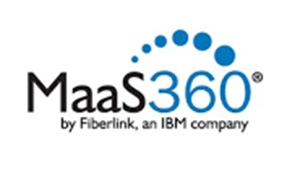 We guarantee a response within 24 hours!
---
---
Main Office:  804.396.5985 
Monday – Friday 9 AM to 5 PM EST